About Wirral Shotokan Karate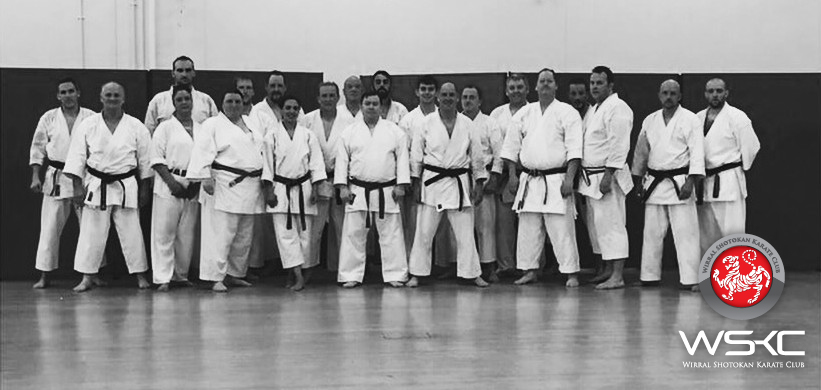 Wirral Shotokan offers you a better version of yourself, whether you train to lose weight, build stamina, improve speed or skills. You can be assured that, with dedication and hard work, Wirral Shotokan can deliver.
We are a Wirral Based martial arts club specialising in Shotokan Karate, although we do also incorporate several other martial arts into our training regime. We are a friendly, easy going club whose history dates back to the 1960's when Karate was first starting to become popular in Great Britain.
Over the years we have produced some great fighters and great teachers who all use Shotokan Karate as their base discipline in the martial arts world. Although we still train hard in traditional Karate disciplines, we use these techniques in a contemporary approach to help adapt to modern day fighting and the situations that may arise including self-defence, submissions and grappling. Our club strives to raise fitness, improve discipline and produce good quality Karateka.
History
Wirral Shotokan was founded by the late Sensei Frank Cope in the early 1960s under instructions from Sensei Enoeda, one of the greatest Japanese instructors of all time. Sensei Cope was also one of the original members of the famous Red Triangle club of Liverpool having trained under sensei Enoeda and Kanazawa. Our club was based in the YMCA at Birkenhead for several decades before moving to various places around the Wirral. Our club has seen many famous instructors visit over the years and they have all been impressed with the standard of fighters produced by Wirral Shotokan. The late Sensei Cope's sons Frank and Ian carry on his tradition with a modern twist to traditional Karate.
Please contact us on 07774 200 947 if you have any questions or to take advantage of your FREE lesson.